Advanced Dental Technology – Cranford, NJ
A Modern Approach to Dentistry
Dental technology is not what it used to be. While traditional methods and techniques are still used by many professionals today, our team at Cranford Center for Periodontics & Dental Implants believes in providing innovative solutions that improve patient experiences. This is why you will find digital X-rays, intraoral cameras, digital impressions, and a CT/Cone Beam Scanner to make your next visit safe, comfortable, and more enjoyable.
CT/Cone Beam Scanner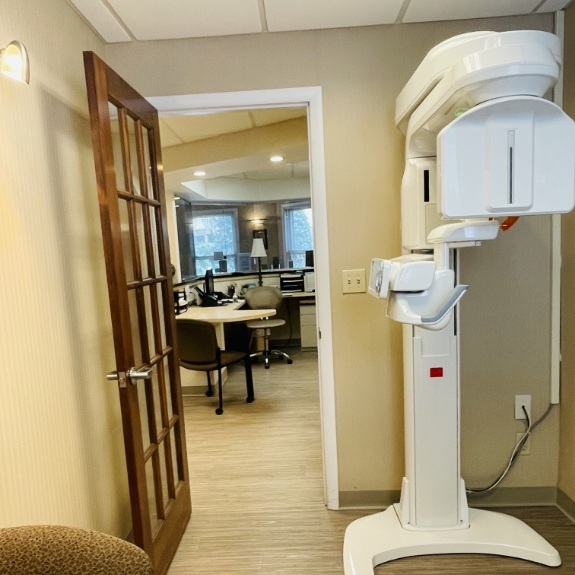 If you're preparing for dental implants, you can count on Dr. Saber, Dr. Aaron, or Dr. Vandeep to use our CT/Cone Beam Scanner. This unique device captures hundreds of images of your oral and facial structure with its 360-degree rotating arm. The images then form a 3D model of your mouth, allowing our team to better plan and prepare for your upcoming treatment. The model also ensures that your implants are placed properly, minimizing the potential for complications during and after surgery.
Digital Impressions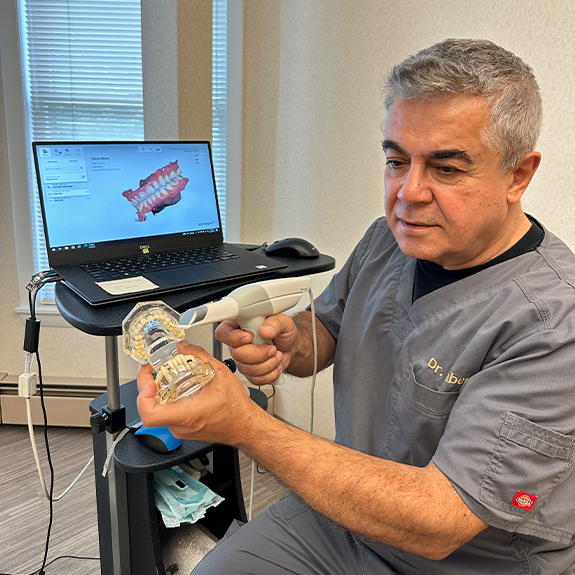 Instead of leaving your mouth feeling cold and messy because of the dental putty that is commonly used, we opt for a cleaner and more comfortable approach – digital impressions. Using Our 3 Shape Trios system, we can easily capture images of your teeth and gums so that a correct, comfortable, and natural-looking restoration is created for your smile. In less time, we can ensure that they look, feel, and blend in so that others cannot tell the difference between your real and artificial teeth.
Intraoral Camera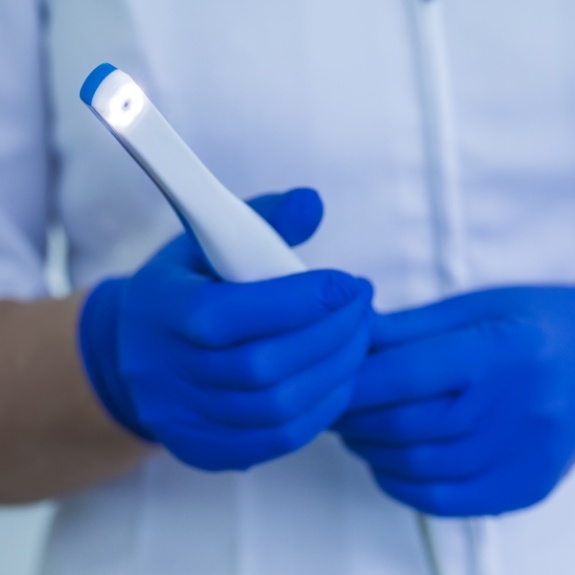 When meeting with a member of our team for a consultation, we will start by using an intraoral camera to get an in-depth look at your teeth and gums. But instead of us simply telling you what it is that we see, we will show you with this handheld, camera-tipped device. By projecting the images onto a chairside monitor, you will no longer remain "in the dark" when it comes to your smile. Instead, we can impart valuable information to help you become more knowledgeable about your oral health and why certain treatments are needed.
Digital X-Rays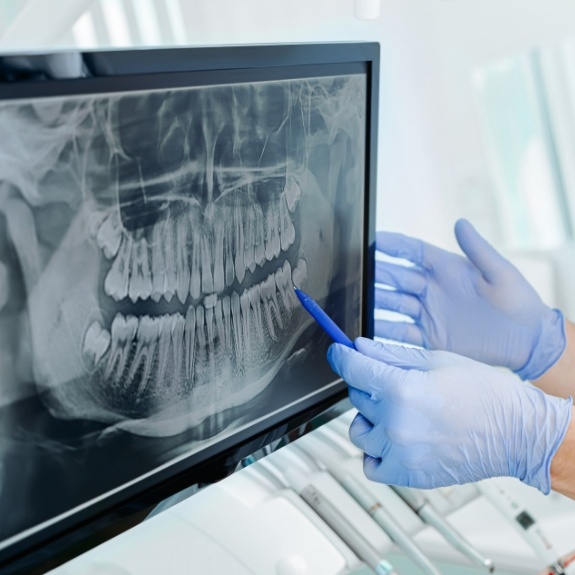 To avoid emitting high levels of radiation and cut down on the amount of time you spend in the dentist's office, we now use digital X-rays. Much safer than previous radiographs, this unique technology snaps pictures in seconds, allowing our team of experts to quickly view what is happening beneath the gum line so that we can make the appropriate recommendation for treatment.