Periodontal Therapy – Cranford, NJ
Restoring Gum Health & Improving Smiles
Periodontal disease is more commonly known as gum disease, and it is a growing problem among adults in the United States. With millions of individuals suffering from tender, bleeding, and inflamed soft oral tissues, many do not realize they have a problem until it's time to see their dentist. While early stages of gingivitis can be reversed, more advanced symptoms can result in bone and tooth loss as well as problems developing throughout the body. Fortunately, our board-certified specialists are here to deliver high-end care with a gentle and thorough approach. Call us if you discover your gums need treatment.
Why Choose Cranford Center for Periodontics & Dental Implants for Periodontal Therapy?
Serving the Cranford Community for More Than 20 Years
Board-Certified Specialists
Sedation Dentistry Available
Deep Periodontal Cleanings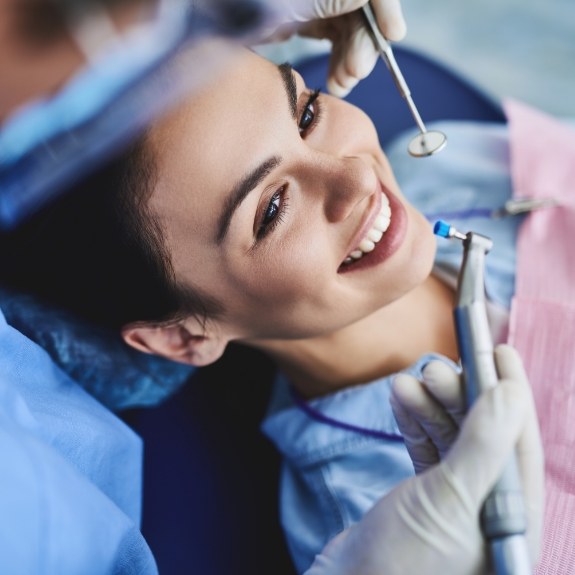 Should we notice that your gums appear to be at risk for gum disease, we will work quickly to provide periodontal maintenance so that the symptoms are reversed. Our team will establish a regular schedule of cleanings that include thoroughly removing plaque and tartar around the teeth and gum line to keep gum pockets from forming and bacteria from reaching the roots.
Scaling & Root Planing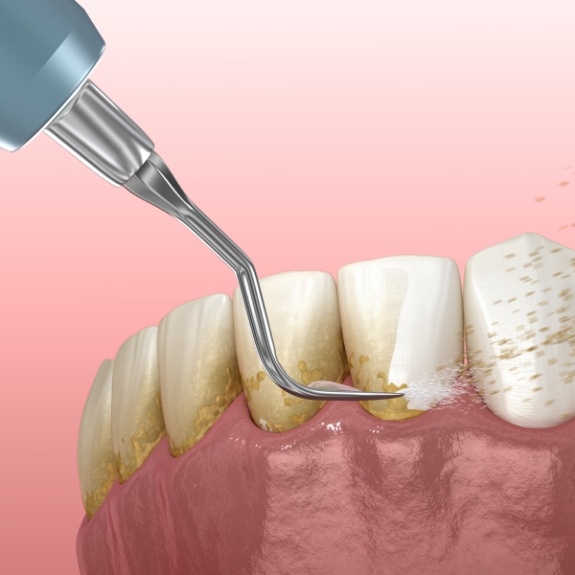 When gum pockets form and easily trap bacteria, we can implement what is known as scaling and root planing. This two-part process first involves removing calculus from the teeth (scaling) before attacking the tartar that exists below the gumline, effectively smoothing the tooth root (root planing). This allows for better reattachment of the gums and teeth and minimizes the potential risk for bacteria to re-adhere to the surface.
Antibiotic Therapy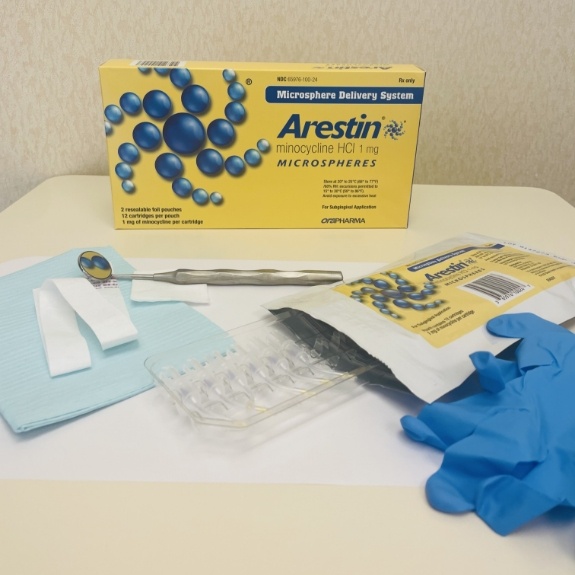 Oftentimes, scaling and root planing are not enough to completely eradicate signs of bacteria. This is where we incorporate antibiotic therapy in the form of Arestin and chemotherapeutic agents. These solutions are applied to the gum pockets, where the medicine is dispersed over time to target and eliminate any remaining bacteria. This non-surgical method of treatment is essential for long-term success.