Nitrous Oxide Sedation – Cranford, NJ
Helping You Stay Calm Throughout Treatment
Nitrous oxide is also known as laughing gas and is considered to be the mildest form of sedation available. Safe to use on most patients, it is easily administered and poses no serious side effects. Offered to most individuals who experience mild to moderate dental anxiety, nitrous oxide is an ideal option while undergoing various types of periodontal therapy. At Cranford Center for Periodontics & Dental Implants, our board-certified specialists want to ensure your comfort, so don't hesitate to contact our office and inquire about your candidacy for nitrous oxide sedation.
Why Choose Cranford Center for Periodontics & Dental Implants for Nitrous Oxide Sedation?
Flexible Financing Through CareCredit
Board-Certified Periodontists
Serving Patients for More Than 20 Years
How Does Nitrous Oxide Sedation Work?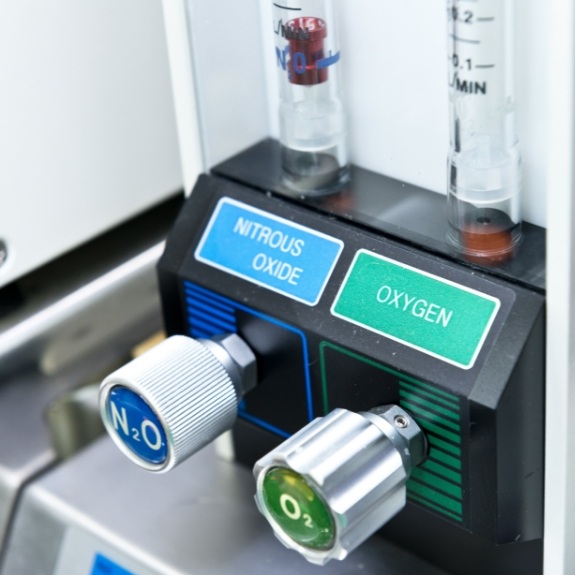 Nitrous oxide sedation combines nitrous oxide and oxygen and is administered via a mask that is placed over your nose at the start of treatment. You are then instructed to inhale the mixture, which will cause you to become fully relaxed and comfortable while seated in the chair.
Taking little time to take effect, you may notice a feeling of euphoria that allows you to feel no pain but instead, complete ease. You will not be fully sedated but instead, remain cognizant of your surroundings so that you can easily respond to our cues.
When finished with treatment, we will turn off the gas and remove the mask so that you may begin breathing pure oxygen. Within minutes, you will feel like your normal self and be able to return to work or drive home afterward.
Am I A Good Candidate for Nitrous Oxide?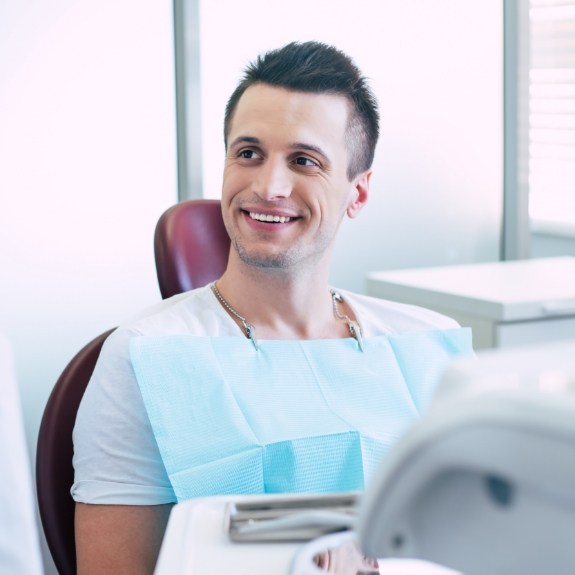 Most patients are considered good candidates for nitrous oxide; however, it is important that you schedule a consultation with a member of our team. We will need to discuss your overall health history before agreeing to administer this type of treatment, as we want to make sure there are no medications you are currently taking or conditions you might have that may negatively respond to sedation.
One of the greatest benefits of nitrous oxide is that it does not cause serious side effects in most patients, so you can freely escort yourself to and from your appointment without worry.