Emergency Dentistry – Cranford, NJ
Same-Day Care When You're In Need
Dental emergencies can result in panic-stricken moments, but they don't have to when you know what to do and how to seek professional care. At Cranford Center for Periodontics & Dental Implants, Dr. Saber, Dr. Aaron, and Dr. Vandeep are here to deliver same-day, timely care when faced with a sudden dental injury, so if you're concerned about a knocked-out or broken tooth, soft tissue laceration, or another similar accident, call us to get the help you need.
Why Choose Cranford Center for Periodontics & Dental Implants for Emergency Dentistry?
Same-Day Emergency Care Available
Nitrous Oxide for Nervous Patients
Your Dental Insurance is Welcome
How We Treat Dental Emergencies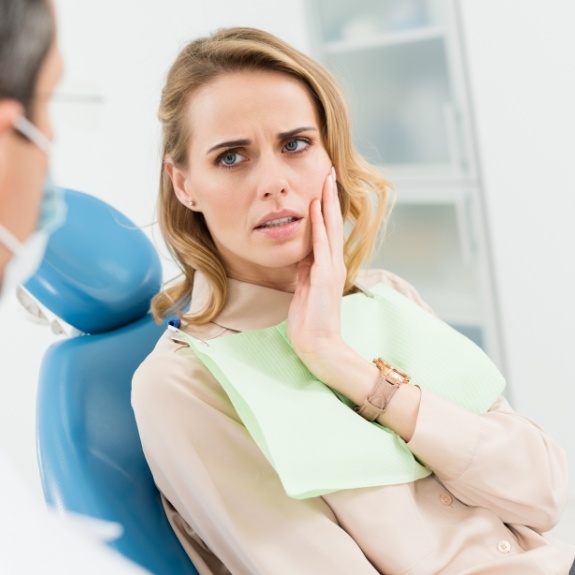 Call to schedule an appointment – Our team will work to get you scheduled for an appointment quickly while also providing first-aid tips to better manage your pain while at home.
Undergo complete emergency exam – You will meet with a member of our team who will thoroughly examine your mouth to identify the problem area. We'll also take diagnostic images of your teeth and gums to determine how best to get you out of pain.
Review our findings – Once we compile all the necessary information, we'll review our findings to develop a personalized treatment plan that we will go over with you so that you are fully informed about the solution we aim to provide.
Provide immediate care – Our team will then begin to target the problem area, getting you out of pain and improving the status of your smile.
The Most Common Dental Emergencies
Although dental emergencies can vary in severity, it's important to remember that you can always call our office if you're unsure about whether you should come in for immediate care or wait. Our team is equipped to handle these kinds of requests and will work diligently to help you out of any pain. But if you want to better prepare yourself, you can always review the types of dental emergencies we treat in-house below.
Understanding the Cost of Dental Emergencies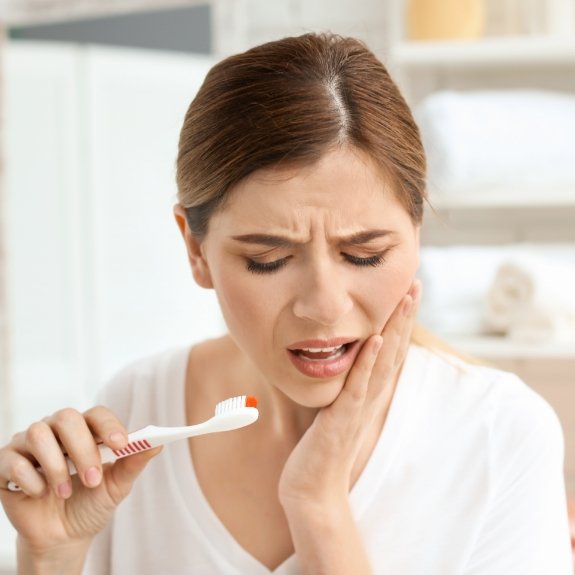 Determining how much you can expect your dental emergency to cost will only be possible once you meet with our team to discuss your particular injury. We'll need to gather our findings to decide the type of treatment you should receive, which will then make it possible for us to create a cost estimate. If you're concerned about the cost of care, don't be, as our team will work with you to maximize any dental insurance benefits as well as discuss flexible financing should you be uninsured.
Keys to Preventing Dental Emergencies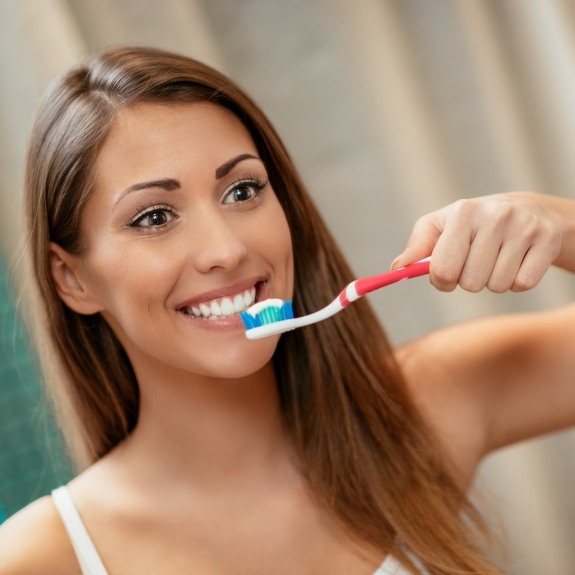 You cannot always prevent dental emergencies, but you can take extra steps to minimize your risk of oral health problems and serious injury. Whether you practice good oral hygiene at home, keep your regular checkups and cleanings, inquire about a customized mouthguard while playing sports, eat a nutrient-rich diet, or avoid possible damage caused by using your teeth as tools, you can reduce your risk and instead spend more time doing what you enjoy with those you love.